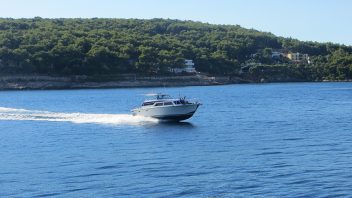 Our beach side is not only terrific for all types of water sports but we offer other exciting adventure sports as well. Take your family out …
Read more
This tourism-oriented small business was established in 2013 with the intention of enriching the tourism product of the town of Jelsa by offering new, appealing amenities for tourists. Tomas Travel organizes tourist trips, provides accommodations in suites and also functions as a currency exchange office.
We organize the following trips: FULL-DAY BOAT TRIP WITH SNORKELING – ISLANDS HVAR & BRAČ, BLUE CAVE/ISLAND OF BIŠEVO, FISHING TRIP, DUBROVNIK, KRKA NATIONAL PARK, ISLAND TOUR OF HVAR. The trips are arranged for small groups (6-10 persons), except for the fishing trip, which has a four-person maximum.
---
BOOK YOUR EXCURSION
Book your excursion today, or arrange a private tour with us!-
I can't believe how much I had fun on this trip. I learned new techniques that I didn't even think were possible. I recommend anybody and everybody to come here and hit the waves with these guys. They are unbelievably friendly too!
I wasn't a very confident surfer before I came to stay here. Now that I have spent time learning with these guys, I feel ready to take on any challenge. They were so patient and knowledgable. I could not have had a better time anywhere in the world.
Amazing fun water experience, friendly and knowledgable staff. Lovely accomodation and it was easy to find the main building. Nightlife on the west coast near the see is amazing and wild. Will come again next year with friends.
Came as customers, left as friend. It was a blast to be in resort for one week. Perfect weather, perfect waves, lots of activities. I need to come again to improve my diving and climbing skills.